Dr. Samuel Schadt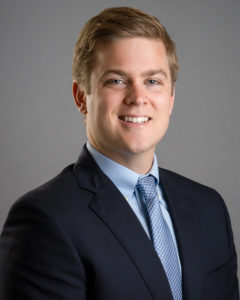 Dr. Schadt's interest in medicine began at an early age. While inspired by his father, a general surgeon, and grandfather, a general practitioner, Dr. Schadt found his calling once exposed to ophthalmology.  When asked why he is so passionate about his work he said, "caring for others' most precious sense requires great humility and a strong patient-physician relationship. I am humbled at the opportunity to utilize the innovations in cataract surgery that continue to improve the quality of life of our patients and global communities."
After graduating from Philadelphia College of Osteopathic Medicine, Dr. Schadt completed his Ophthalmology Residency at Nova Southeastern University in South Florida serving as Chief Resident in his final year. During his residency, Dr. Schadt presented his research at the American Academy of Ophthalmology, "Cataract Surgery Telling It Like It Is", and the American Society of Cataract and Refractive Surgery. He received the Outstanding Resident Research Award at the Florida Society of Ophthalmology for his work on toric-intraocular lens alignment using the Polaris Intraoperative Keratometer. With a strong community service background, Dr. Schadt secured grant funding from Visual Health Initiatives and the American Society of Cataract and Refractive Surgery Operation Sight to provide pro-bono surgical eye care to underserved communities in Palm Beach County.
Regarding Surgical Eye Care, Dr. Schadt knew the moment he spoke to Dr. Brown and Dr. Hawkins that their practice provided top-quality outcomes and the genuine patient care needed in this changing medical landscape. A defining experience for Dr. Schadt was spending a year working for a non-profit in Managua, Nicaragua. The shared desire among the practice and its employees to make a positive impact through service is another reason why Dr. Schadt is elated to join the team!
Outside of medicine, Dr. Schadt enjoys spending time with his wife, Savannah, and Sadie, their golden doodle. In his free time, Dr. Schadt can be found on the golf course, surfing Wrightsville Beach, or exploring the endless activities and restaurants Wilmington offers!