Dr. Alan W. Brown, M.D.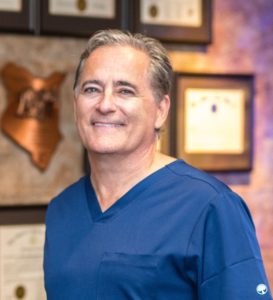 Dr. Alan W. Brown is a board-certified ophthalmic surgeon who has performed over 40,000 cataract and refractive procedures. His experience in ophthalmic surgery has allowed Surgical Eye Care to thrive off word-of-mouth referrals from many satisfied patients.
Dr. Brown is a distinguished member of various professional medical societies such as the American Society of Cataract and Refractive Surgery, the American-European Congress of Ophthalmic Surgery and the International Society of Cataract Refractive Surgeons.
While Dr. Brown began his career as a family physician, his passion for hands-on work soon shifted his interest to ophthalmic surgery. In 1991, he completed a second residency in ophthalmology, having done his surgical training at the Greater Baltimore Medical Center and his pathology training at John Hopkins University. Since then, he has been practicing ophthalmology in Wilmington, North Carolina.
Dr. Brown's passion for surgery is rivaled only by the love he has for his patients and providing them with the absolute best vision possible. This standard of excellence has driven him to design over 25 medical devices to assist his ophthalmic colleagues in the operating room. These devices improve surgical outcomes for cataract, glaucoma and corneal surgery. These innovations are presented by Dr. Brown frequently at national and international medical meetings as they are used by surgeons around the world. Remarkably, Dr. Brown has pioneered a new surgical illumination technique which allows the surgeon to better view the eye during surgery. This technique not only protects the eye from excess light during surgery but also allows the patient to be more comfortable during the procedure. Click here to find out more about Dr. Brown's inventions.
When Dr. Brown isn't caring for patients or driving the field of ophthalmology forward from a technical perspective, he enjoys spending time with his wife of over 35 years, Debbie, and their five children. He also enjoys playing the guitar, designing jewelry and studying the Bible.